PUBLICITY
1st Advertising Poster (1920s)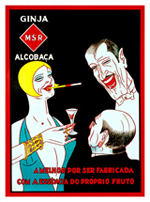 Author: José Rodrigues Brusco Júnior (1876-1949), who was born in the district of Alcobaça and reached the rank of Lieutenant-Colonel. He produced numerous designs and watercolours and was a gifted artist who had an original and humorous way of seeing people and animals, especially horses.
2nd Advertising Poster (1951)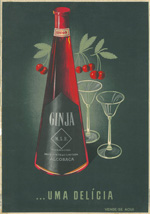 Author: Poster printed in January of 1951 (1000 copies) in Lithography Progresso in Porto, Author unknown.
3rd Advertising Poster (2007)
Enlarge this photo
Author: José Aurélio (1938), Sculptor, born in Alcobaça, founder of Armazém das Artes-Fundação Cultural, based in Alcobaça
4
th
Advertising Poster
(2009)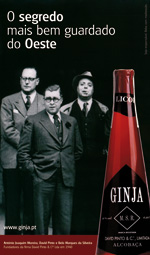 Enlarge this photo
Author:
Velcro Design + Vasco Gomes