M.S.R. SOUR CHERRY LIQUEUR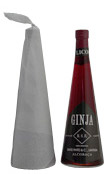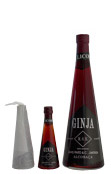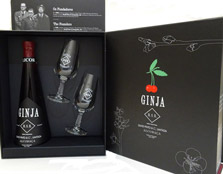 Download technical sheet



Manufacturing Process:

Immediately after the harvest, the fresh fruit, together with the alcohol, is placed in barrels made of French oak, where it stays for a long period of time.


Place of Manufacture:
Alcobaça

Characteristics:
- Aspect: clear;
- Colour: ruby with a brownish tinge;
- Aroma: Sour Cherry;
- Flavour: Sour Cherry, sweet and alcoholic;
- Strength: 20% Vol. a 20ºC.

Ingredients:
Sour Cherry, alcohol, water and sugar. Does not contain any colouring or artificial preservatives.

Drinking Suggestions:


Serve on its own in a normal glass or snifter as an aperitif or digestive. It is also excellent for cocktails and in cooking. It should be drunk at a temperature of between 15º and 18º Celsius. When the weather is warm, it is best drunk chilled.


Storage:


M.S.R. Sour Cherry Liqueur has no drink-by date and bottles should be stored in the upright position, away from heat and direct sunlight. As it is a natural product, a deposit may form with time.


Annual Production:
Limited to the quality and quantity of fruit available every year.